Welcome To Oakford Help
Enabling Out of Office Message(OWA)
Open up Internet explorer or your Favourite browser.
Go to
https://email.oakfordhosting.com/owa
To log in to OWA you will need to enter your email address and password at the login screen: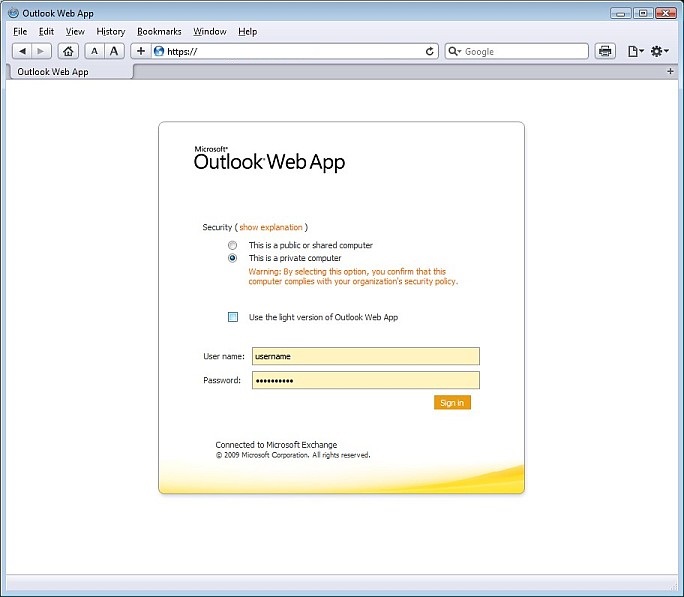 Click on "Options" at the top right of the page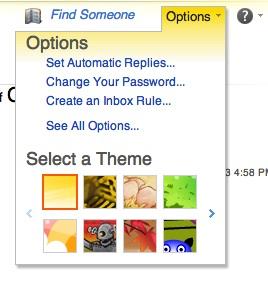 In the Options window select Set Automatic Replies from the left hand menu and click on the radio button for Send Out of Office replies.
You can set up the Out of Office reply to activate between a specific start and end time by checking the appropriate box and setting the start and end date and time.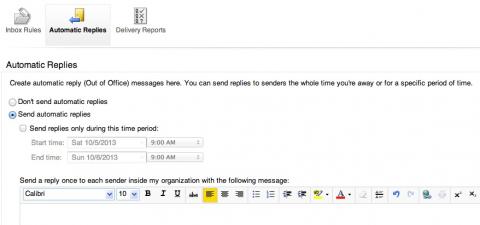 You also have the option to send a different Out of Office reply to senders outside of your organization.

Click Save in the lower right.