Welcome To Oakford Help
Parent Portal Parent Registration Process
Join Parent Portal TODAY for your child's Assessment, Attendance, Achievement, Behaviour, School Documents, Reports and Timetable information. You can receive email and make secure Online Payments*. Simply follow these simple steps to become engaged today!
Visit the school's unique Registration page and complete the form.
e.g. URL: http://www.parent-portal.com/register.do?site=ABC
(Please call Oakford Technology - 01380 888088, to get your 3 digit code)
Fill in the details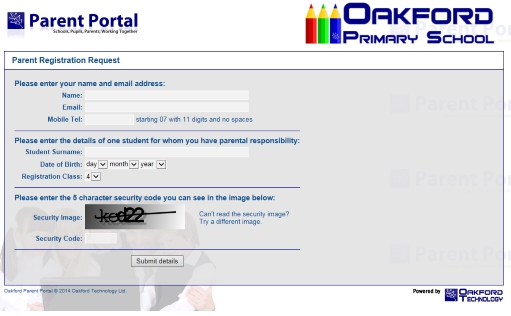 Once you have filled the form, you will need to check your email account and click on the verification link.
An example of a verification email sent by Parent Portal to Parents once registered.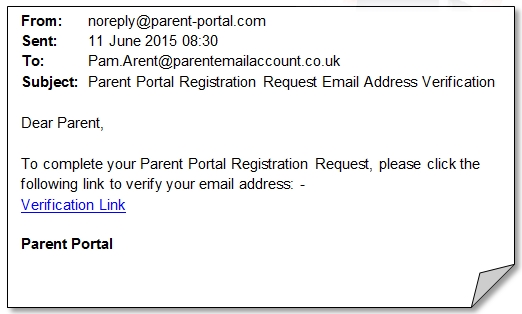 Once you have verified your email account, your School's Administrator will activate your account. You will then receive an Account Activation email (shown below) with details of your Username and Password. Note this may not happen immediately.